Introductory Robotics Kit Part 1 Course [For People with Coding Experience]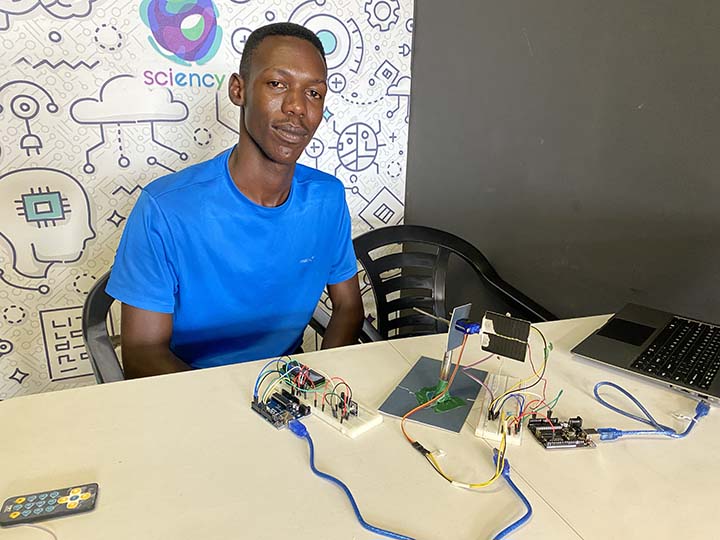 Already Got a Kit?
If you have the kit, please click "Get Course" and you must then enter the unique coupon code supplied with your kit at the checkout. This will reduce the value to zero and allow you to proceed.)
Still Need to Purchase a Kit? Choose Your Location:
Intermediate Course (Computer Science Students, Coding Enthusiasts): For those with a knack for coding or pursuing computer science, our Intermediate Course offers a deeper dive into robotics using the versatile C programming language. This course is tailored to provide a comprehensive understanding of robotics concepts, allowing learners to tackle more complex projects. From working with servo motors to incorporating thermistors, participants will gain hands-on experience and insights applicable to higher-level coding and robotics challenges.
About the Course
1
Overview of the Sciency Introductory Robotics Course!
2
Lesson 0 - Arduino IDE Setup + DipDuino Imtroduction
Lesson 0 Introduces students to the Arduino IDE and Our very own DipDuino which will be used throughout the rest of the lessons.
The Course
1
Lesson 1 - Traffic Lights
In Lesson 1 we delve into how you can build your own traffic lights system.
2
In Lesson 2 we delve into how you can build circuits that utilise push buttons to control your projects
3
Lesson 3 - Photoresistors
In Lesson 3 we delve into how you can build your own Automatic towerlight using Photoresistors
4
In Lesson 4 You will learn how to incorporate Thermistors into your Projects.
5
In Lesson 5, you will learn how to work with Servo Motors and also integrate buttons to control a servo motor.
6
Lesson 6 - Ultrasonic Sensor
In Lesson 6, You will understand how the Ultrasonic sensor works and can be used for automation in Robotics
7
Lesson 7 - 1 Digit 7 Segment Display
In Lesson 7, we show you how to connect a 1 Digit Seven Segment Display for output data in you Robotics projects.
8
9
Look Out for Lessons 8 -13 Coming Out Soon!